part of the st barth fine art collection :
Michael left Paris after a training in visual communication. His settling in St Barth 13 years ago opened the doors of a new field of expression, marked by the unique light of the tropics.
In his photographic work, he introduces a subtle shift that makes the observer lose his bearings of time and place, guided by the desire to preserve by the image what remains authentic on the island, in search of a past memory.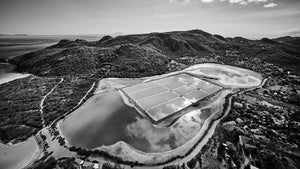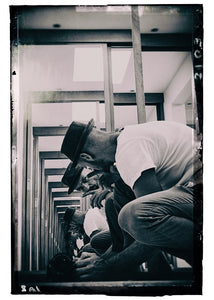 Relegated to the rank of compulsive hobbies, photography has lost some of its magic with the advent of digital technology. And if in the past, it was necessary to show a certain talent of alchemist to produce an image from the light, nobody is astonished any more by the process at the origin of its etymology. In a world obsessed by the image, it is no longer enough to have one or another of the qualities of a good photographer to stand out from the crowd, but to bring them together. Michaël applies himself to it... thus, perseverance, authenticity, generosity are some of the assets he possesses and which allow him today to produce images still capable of moving us. And since it is vain to believe that photography can one day capture the beauty of the world and its emanations, let's open our eyes to the ordinary, the common, and the anecdotal that Michaël manages so well to sublimate... Good vision to all...
Michael Gramm's website