Part of the st barth fine art collection :
Eric Demarchelier is a French-American painter whose work includes figurative, geometric abstraction and abstract expressionism, as well as landscape and portrait painting.
Trained by St. Petersburg master painter Leonid Gervis, Demarchelier has been active for the past 25 years.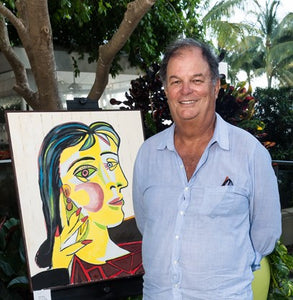 A native of Normandy, he lives in New York City, Shelter Island, where he keeps a studio, and St Barthélemy, an island which provides most of his inspiration.
Eric Demarchelier's website