My artistic journey began thanks to my extensive travels, trying instinctively to express the imperfections of life utilizing colors as the source of serenity and joy.
I do believe that colors are a natural source of harmony and happiness.
I am in love with Caribbean since I was a kid, and as I love colors, during my stay there I have been so surrounded by warm colors that gave me a lot of inspiration and I was painting a lot.
I spent almost a year in St Barth and it changed many things in my life, for the people I met and for the opportunities I got after my stay.
Luca took part in St Barth Art Week, exhibiting in Le Sereno Hotel.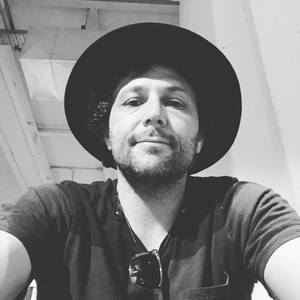 Luca Bornoffi, born in Mantua in 1980 grew up in the countryside among horses. "Ever since school I often found myself sketching abstract pictures with whatever I could get my hands on ..."
Luca Bornoffi's website